Arborwood Preserve Fort Myers
A new gated-community coming to the gorgeous Gateway area in sunny Southwest Florida
Arborwood Preserve is the name of a new master-planned development envisioned by WCI. In Southwest Florida, WCI is recognized as the master-developer behind some of the most highly-desirable home locations, a list that includes Talis Park's Carrara neighborhood, LaMorada and Raffia Preserve of Naples, Altaira at The Colony in Bonita Springs, Timberwood Preserve in Fort Myers, and numerous other neighborhoods. Arborwood Preserve Fort Myers is situated among more than 236 acres of land bordered by Commerce Lakes Drive and the green fairways of the Gateway Golf & Country Club. Though full details on the home designs and prices have yet to emerge, Arborwood Preserve Fort Myers will reportedly be a gated-community which offers compelling recreational amenities. In addition to having a clubhouse complemented with a catering kitchen and space sufficient for hosting social gatherings, the facility will also have a state-of-the-art fitness center, yoga studio, community swimming pool, tennis complex and a movie theater.

Conveniently Close-By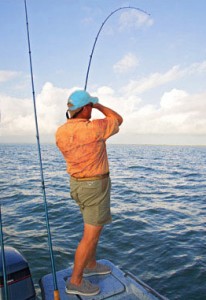 Among the advantages that await at Arborwood Preserve Fort Myers is living in such close proximity to the range of attractions that so thoroughly enrich the quality of life in Southwest Florida. Residents will never be left wanting when it comes to things-to-do-and-see. For those who enjoy the outdoors, it is only a short drive to some of the most stellar shorelines along the Gulf of Mexico. The world-renowned beaches of Sanibel Island & Captiva are among those which are appreciably close. Whether you're someone who enjoys boating and fishing or bird-watching and shell collecting, there's a range of enclaves that beckon one to indulge in the idyllic beauty of these spaces. This is, after all, the "Sunshine State," and almost each day offers ample opportunity to enjoy the outdoors, by land or by sea.
Play Ball!
Sports enthusiasts will especially enjoy all that awaits around Arborwood Preserve Fort Myers. The Gateway area of Fort Myers is complemented with parks and soccer playing fields. Baseball fans can readily access games with the Minnesota Twins or Boston Red Sox at nearby Hammond Stadium or JetBlue Stadium. Fort Myers officially serves as the home-away-from-homes for these two World Series-winning teams. In fact, Fort Myers has a long history of serving as a spring training center of operations for professional baseball teams. Each team that has trained here has gone on to win the World Series. Baseball action with the Boston Red Sox or Minnesota Twings takes place only minutes from Arborwood Preserve Fort Myers.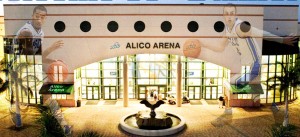 A wider range of athletic events can be found at nearby Florida Gulf Coast University. The school has produced a number of All American honorees in a range of sports and has emerged as one of the most dominating and dynamic of competitive forces found within the Atlantic Sun Conference. From basketball and volleyball to soccer, wrestling, track and swimming & diving, FGCU hosts the wide world of sport. The school's Alico Arena is only a short drive from Arborwood Preserve.
Fore-ever Fabulous
Of course, no sport enjoys greater significance in Southwest Florida than golf. Given the per capita composite of public and private holes, our region is regarded as "The Golf Capital of the World." Arborwood Preserve Fort Myers is nestled beside the Tom Fazio Signature Course at Gateway Golf and Country Club. This private, member-only course ranks among the Top Ten Best Courses to Play in Southwest Florida according to Florida Golf News. There's many other courses nearby, including Eastwood Golf Course which has been owned and operated by The City of Fort Myers for almost forty years. Designed by Robert Von Hagge and Bruce Devlin, the Eastwood Course is recongized among the top public golf courses in America.
Shopping, Dining & Entertainment
Arborwood Preserve Fort Myers also accommodates convenient access to a vast array of popular shopping, dining and entertainment venues. Whether its the Bell Tower Plaza or Edison Mall, Gulf Coast Town Center or Coconut Point Mall, resident are just a short drive from awesome options in boutique stores and the region's best menus. Downtown Fort Myers is host to a thriving night scene with clubs and alfresco dining venues. There's art gallery exhibitions, classic car shows, arts & craft fairs and other fun events staged throughout the year at many of these same locations. At nearby Barbara B. Mann Performing Arts Center, residents can attend lavish staged-productions by national theater companies as well as concerts with legendary recording artists. So even after the sun sets, there's still much to do in Southwest Florida.
Family Friendly!
For families with growing children, Arborwood Preserve Fort Myers is also conveniently close to a range of other fun options. While the Gateway Area has several playgrounds, the community is also just minutes from destinations like the Calusa Nature Center & Planetarium. Exhibits here offer a fun way to learn more about the region's diverse indigenous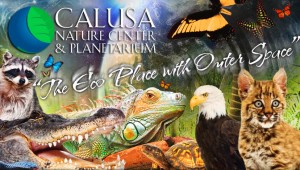 wildlife as well as the starry skies above. There's also the Imaginarium Science Center which is complemented with interactive exhibits and play areas that allow youngsters to learn more about science and nature, in a manner all disguised as fun. Nearby Lakes Park provides playgrounds, splash parks, miniature train rides as well as bike and walking trails. Additional nearby destinations include Head Pinz which is not only equipped with bowling lanes, but also arcade games, laser tag and rope climbing courses. Families will also appreciate the connectivity to nearby schools, churches and healthcare services.
Contact Us For Development Updates
Though work on the development of Arborwood Preserve Fort Myers has only just begun, home sites here are anticipated to move fast. Given the brand quality of the developer, the amenities and great location, Arborwood Preserve Fort Myers will especially appeal to home buyers hoping to secure new construction. The team at Domain Realty Group is happy to help you stay informed on all aspects of the development process so you can take better advantage of opportunities as they arise. To register to receive information as soon as it becomes available, simply submit the contact form below.
Click here for insight on other notable neighborhoods in Southwest Florida